'Growth in Togetherness' is the 'mantra' to Success, says NALCO CMD

02/12/2015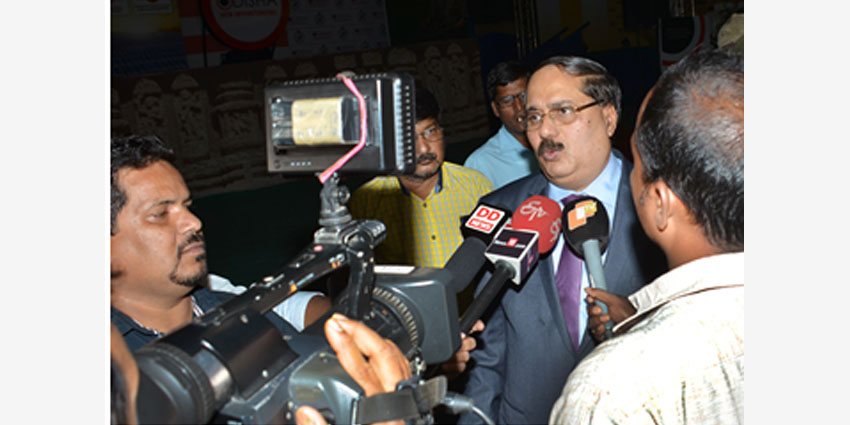 Bhubaneswar, 02/12/2015: "Being successful is not a standalone status. As an industry leader, if we want to chart a course of success, we have to take the ancillary industries along with us," says Mr T.K. Chand, CMD, NALCO. "We are already procuring goods and services worth Rs 400 crore from MSMEs every year. Now, we are coming up with a focused policy to procure more from Odisha-based MSMEs," Mr Chand informed. He was speaking on the sidelines of the valedictory ceremony of CII's Enterprise Odisha at IDCO Exhibition Ground here yesterday.
Citing the example of US-economy, Mr Chand further said that in the USA, the main yardstick of evaluating economy is employment generation. We can generate more employment back home primarily by striking a synergy with both upstream and downstream industries.
In the wake of Odisha Govt's new Industrial Policy and CII's role to attract more investors to the State, Mr Chand said that investment is a business response to the available business environment. One of the prime reasons of China's success is the availability of infrastructure in place before setting up an industry. Drawing the attention towards the dire need of doubling the railway tracks, as well as electrification, in the South-West region of Odisha, Mr Chand said that its implementation would spur the investment in the State to a great extent.