'Industry appreciates skill with character' NALCO CMD Dr. Tapan Kumar Chand

14/01/2017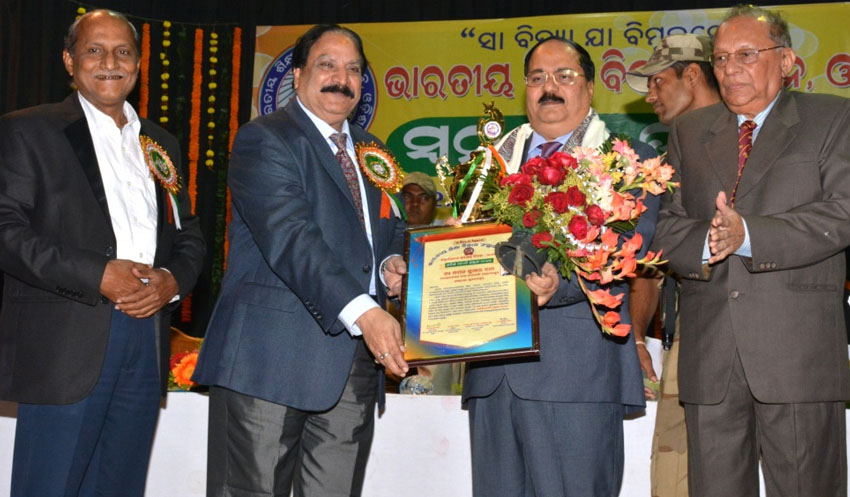 On the occasion Dr Chand was conferred with the 'Kalinga Jyoti Samman' by Bharatiya Sikhsha Vikas Sansthan (Odisha), today at Bhubaneswar.
Bhubaneswar, 14/01/2017 : "Imparting education which equips the child with skills and imparts values that build the character, is very important" said Dr Tapan Kumar Chand while addressing as the Chief Guest at the 14 th Foundation Day celebrations of the Bharatiya Sikhsha Vikas Sansthan (Odisha) at Bhubaneswar. More than 197 schools are part of the celebrations. Appreciating the institute's endeavour in promoting quality education, Dr Chand said that it is essential to inculcate Indian values and traditions with modern education. Besides, as a parent, teacher and mentor it is pivotal in identifying first the individual's talent and then honing them with the right set of skills, Dr. Chand added. For his significant contributions towards industrial, educational and socio-cultural development in the State Dr. Chand, was conferred with the 'Kalinga Jyoti Samman' by the institute. He received the award from Justice Shri Bira Kishore Mishra, former judge of Odisha High Court and acting Chairperson of OHRC, in the presence of Dr Bimalendu Mohanty, former Vice-Chancellor of Utkal University of Culture and Dr Karunakar Pradhan, Secretary General of Bharatiya Shiksha Vikas Sansthan.
Informing about Nalco's flagship educational programmes like 'Nalco ki Ladli' scheme, Dr Chand shared that annually the company spends about Rs. 45 crores on various educational activities that are both innovative and inclusive. "Moreover, this year with the setting up of Nalco's Centre of Excellence in Skill development, we plan to spend about Rs.20 crores for various skill development programmes", expressed Dr. Chand.
Among other, Shri Bedaprakash Goel, President, Bharatiya Shiksha Vikash Sansthan, Dr Sarat Kumar Biswal, former Director of Mass Education Department, Shri Sudarshan Nayak, former Director, Elementary Education, Govt of Odisha, were notably present on the occasion.