"MSMEs in Odisha generate higher employment than National average": NALCO, CMD Knowledge of historical past & culture in important for a successful business plan: CMD, NALCO

28/01/2017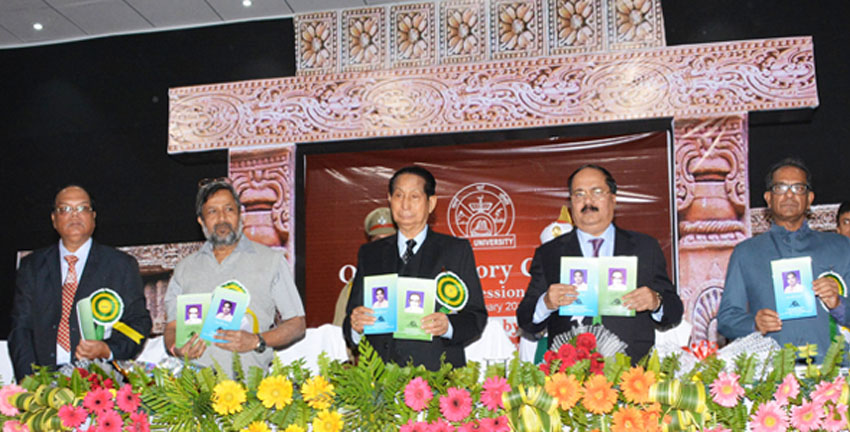 Bhubaneswar, 28/01/2017 : "Historical knowledge of a place is essential for setting up an industrial project in any potential location. Besides, knowledge on culture and past trend performance analysis are essential in developing a successful business plan" said Dr. Tapan Kumar Chand, CMD, NALCO, while gracing as the guest of honour at the 38 th session of Odisha History Congress at Utkal University, on 28 th January. His Excellency, Dr. S.C. Jamir, Hon'ble Governor of Odisha, inaugurated the function as the chief guest. Appreciating, the activities of Odisha History Congress in promoting scientific and objective history with secular approach, Dr. Chand also sought the attention of its members for taking up initiatives in record management,resource management, digitization, reprography and various research oriented activities.
Speaking about the rich historical heritage of the state, Dr. Chand advocated publicising the historical monuments and their significance along with tourist information through digital platforms and mobile applications. On the occasion, Dr. Chand also released the profiles of eminent historians Prof. N.K. Sahu and Prof. Prabhat Mukherjee.
Among others, Prof. Ashok Kumar Das, Vice- Chancellor, Utkal University, Prof Suranjan Das,Vice- Chancellor, Jadavpur University, Prof. Amol Mishra, President, and Prof. Basanta Kumar Mallik, Secretary, Odisha History Congress were notably present on the occasion.