NALCO and Rotary Club of Templecity join hands for "Swachh Bharat"

02/10/2015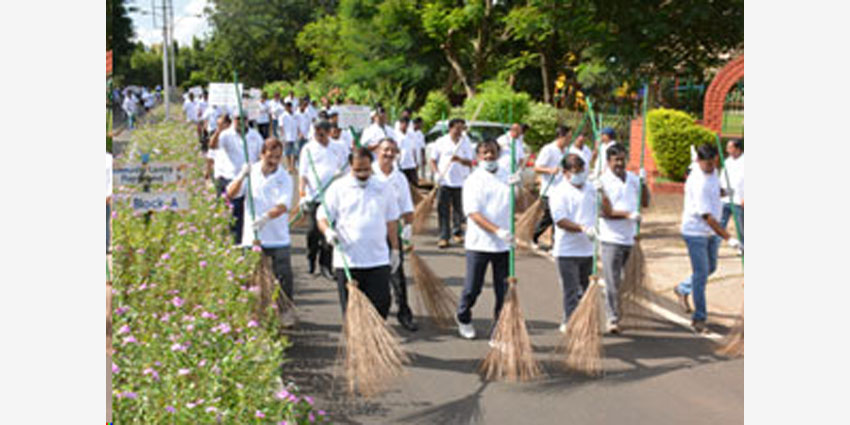 Bhubaneswar, 02/10/2015:  Ms. To mark the Birth Anniversary of Mahatma Gandhi and as part of the nationwide 'Swachh Bharat Abhiyan', National Aluminium Company Limited (NALCO) and Rotary Club of Templecity, Bhubaneswar, organized a cleanliness programme, in the premises of Nalco Nagar, Bhubaneswar.
Apart from administering 'Swachhta Shapath', an awareness rally was also organized on the occasion. Speaking on the occasion, Shri T.K. Chand, CMD, NALCO said, "NALCO has taken an active role in implementing the Swachh Bharat Abhiyan and Swachh Vidyalaya Abhiyan, since the beginning of these campaigns. As a PSU partner in the Swachh Vidyalaya Abhiyan, NALCO has successfully constructed 433 toilets in 206 schools of Angul, Koraput and Visakhapatnam districts. NALCO's successful involvement in this campaign has been highly appreciated by the Ministry of HRD, Govt. of India."
Shri S.C. Padhy, Director (HR) & President, Rotary Club of Templecity, Bhubaneswar, led the campaign, involving more than 300 strong volunteers. Among others, Shri K.C. Samal, Director (Finance), Shri V. Balasubramanyam, Director (Production) and Rotarian Dr. S.K. Tamotia were present on this occasion.