Nalco Research & Technology Centre inaugurated

09/01/2017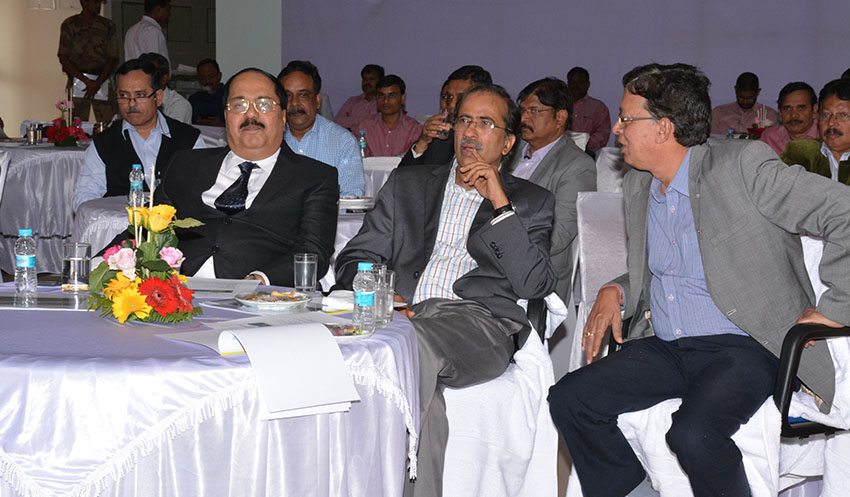 Bhubaneswar, 09/01/2017 : "Nalco has already set a niche for itself in the field of R&D in the aluminium industry of the country. The new Research and Technology Centre of the company would further augment its efforts to meet the R&D requirements of the future and provide immense competitive benefits," said Shri Balvinder Kumar, IAS, Secretary, Ministry of Mines, Govt of India while inaugurating Nalco Research and Technology Centre (NRTC) at Gothapatana in Bhubaneswar on 8 th January.
Speaking on the occasion Dr. Tapan Kumar Chand, CMD, Nalco said: "Nalco R&D centre has already registered 29 patents of which 5 have been commercialized. Recently, Nalco achieved commercial success with a breakthrough nano-based Emrion Technology for de-fluoridisation, for the first time in the world. The technology has been put into operation at Angul for recovering fluoride contamination. The results achieved have been highly encouraging. Nalco is likely to put the technology to use in endemic fluoride contaminated areas for the benefit of common people. Considering the need for change to ensure sustainability, we have taken up various cutting-edge Research and Development initiatives. The company has entered into an R&D Co-operation Agreement with Rio Tinto Alcan for development of AP2XN technology which aims to reduce energy consumption at the smelter by about 5%. An R&D agreement was signed with Chalieco, China for separation of iron concentrate from Red Mud. An MoU with Bhabha Atomic Research Centre (BARC), Mumbai will work on R&D projects for gallium recovery from Bayer's liquor, extraction of rare earths from red mud and other areas of mutual interest. Nalco Research & Technology Centre is designed with a view to boost the research initiatives of the company and promoting young researchers as well." Waste utilization, maximizing productivity, reduction of specific consumption, development of new products & alloys are key research areas that will complement the new business plan being put together by the company, Dr Chand added.
Among others, Nalco's directors and senior officials were present on the occasion.