'Sports is no more an extra-curricular activity,' says Nalco CMD

10/11/2016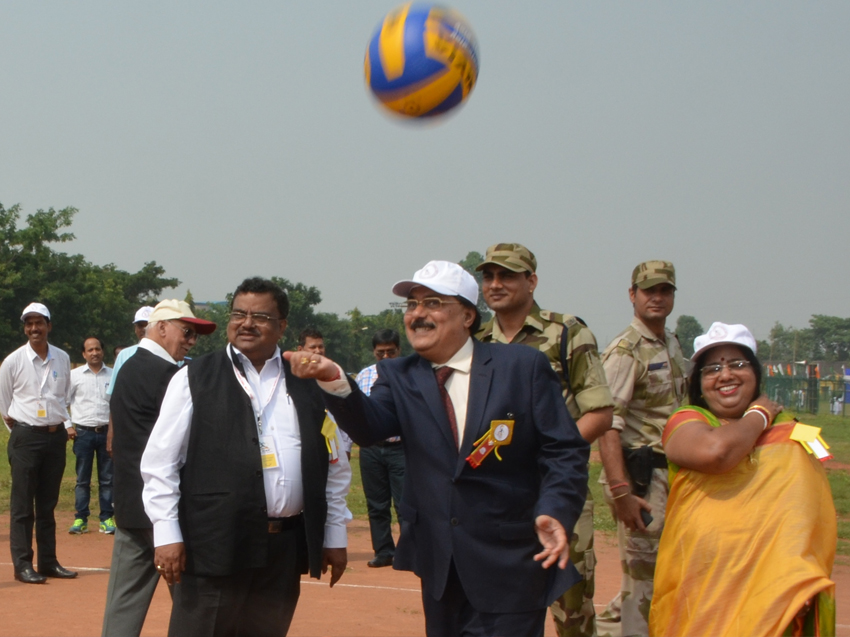 Bhubaneswar, 10/11/2016 : "Sports, which is hitherto an extra-curricular activity in academic pursuits in our schools, need to be encouraged as a career in the changing environment," says Dr. Tapan Kumar Chand, CMD, Nalco. Besides institutionalizing sports, corporate houses need to play a significant role in this context. Dr. Chand He was addressing the DAV National Sports Zonal Meet at Bhubaneswar as chief guest on Thursday. More than 800 students from 43 DAV schools of the State are participating in this 3-day meet.
Complimenting the DAV Institutions of Odisha Zone, led by Dr. K.C. Satapathy, the Regional Director, Dr. Chand found a kindred spirit between Nalco and DAV. "Like DAV Institutions, Nalco also lays emphasis on Indian cultural ethos and excellence, particularly in the context of Odisha," said Dr. Chand. He also advocated the concept of Free Child, wherein innovation and imagination attract a premium. "The pedagogy burden on the child needs to be lightened, while physical activity and creativity be fostered," Dr. Chand urged.
Among others, Smt. Preeti Roy, President, Nalco Mahila Samiti, Dr. K.C. Satapathy, Regional Director, DAV Zone-I, Shri L.N. Pradhan, Regional Director, DAV Zone-2, Shri Madan Mohan Panda, Chairman, DAV, Chandrasekharpur, Unit-8 and Pokhariput, Principals of other DAV Schools were present on the occasion.