Vani Vihar Alumni Meet

14/12/2015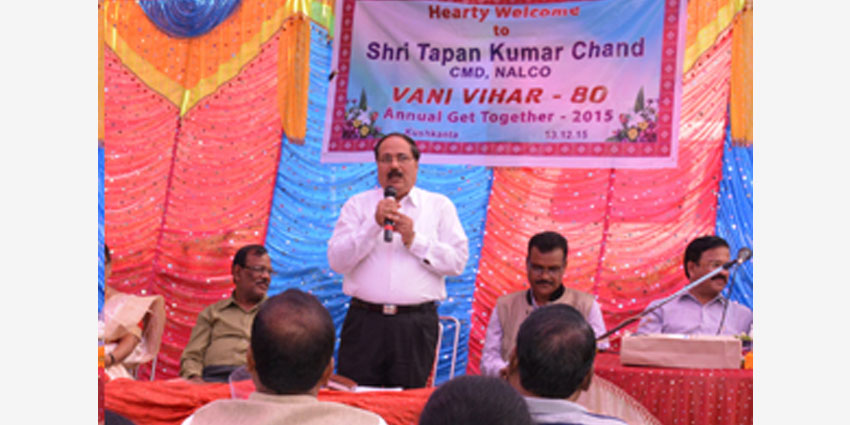 Bhubaneswar, 14/12/2015: The Alumni Association of Utkal University, Vani Vihar, had their annual get-together on Sunday in which alumni of 1980 participated in large number. Present CMD of NALCO Shri Tapan Kumar Chand, who was former President of the University Students' Union, lauded the Association's publication 'Sahitya Samparka', which promotes Odia literature, besides establishing excellent network amongst Odishan Diaspora. Shri Chand further said that Nalco would include Utkal University in its Industry-Institution Interaction Scheme (IIIS).
Among others, Shri Bibhuti Pradhan, IPS, Addl. DG, Jharkhand; Shri Gopabandhu Mallick, IPS, Retd. Addl. DG, Cuttack; Shri Sarat Kumar Dash and Shri Artabandhu Patra, both Commissioners, Income Tax, Bhubaneswar; Shri Kishor Jena, General Secretary, INTUC Odisha Branch and Shri Swaraj Mishra, Secretary, Ama Odisha were present on the occasion.
The Association shall be registered soon under Societies Act.