We shall continue to support Nalco Tennis Tournament till 2025", says Tapan Kumar Chand, CMD

14/12/2015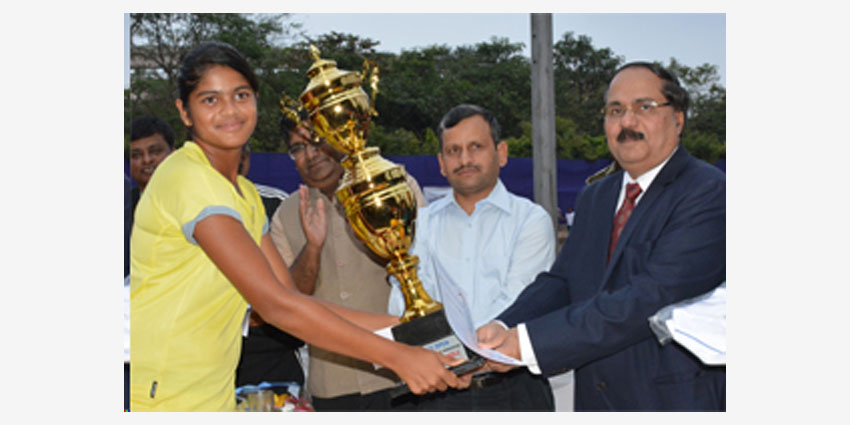 Bhubaneswar, 14/12/2015: The 17th Edition of All Odisha Nalco Open Tennis Tournament concluded at Kalinga Stadium, here on Sunday. Gracing the prize distribution ceremony as chief guest, Shri Tapan Kumar Chand, CMD, NALCO, declared that the Navratna company shall continue to sponsor the tournament till 2025. "Besides being a sports, tennis has gradually become a profession as well. We have encouraged the tennis talents of Odisha for the past 17 years. We shall continue to support till professional players emerge at national and international circuits from the state," Shri Chand added.
It may be mentioned here that Nalco has committed to the Govt of Odisha to spend an additional Rs.300 crore towards CSR, besides the 2% of its net profit. Sports is one of the important CSR initiatives of this aluminium major.
Among others, Shri Saswat Mishra, Scretary, Sports & Youth Services, Govt of Odisha, Shri V. Balasubramanyam, Director (Production), NALCO and Shri Suresh Mahapatra, President, Bhubaneswar District Tennis Association were notably present on the occasion.