Tata Chemicals Hosts 22nd Okhamandal Cyclothon in Honor of Soman Nair
Mithapur/ Okhamandal | October 15, 2023: Tata Chemicals Limited hosted the 22nd edition of the Shri K S Somashekharan Nair Memorial Open Okhamandal Cyclothon for the residents of Okhamandal and Tata Chemicals employees.  The event was a heartfelt tribute to the late K S Somashekharan Nair, a former Tata Chemicals employee from Mithapur. Known affectionately as Soman Nair, he served as an estate and security officer at the Mithapur plant from 1984 to 1987. The purpose of this event was to also foster a culture of well-being and active living, underscoring the company's commitment of promoting a healthy lifestyle in the local community.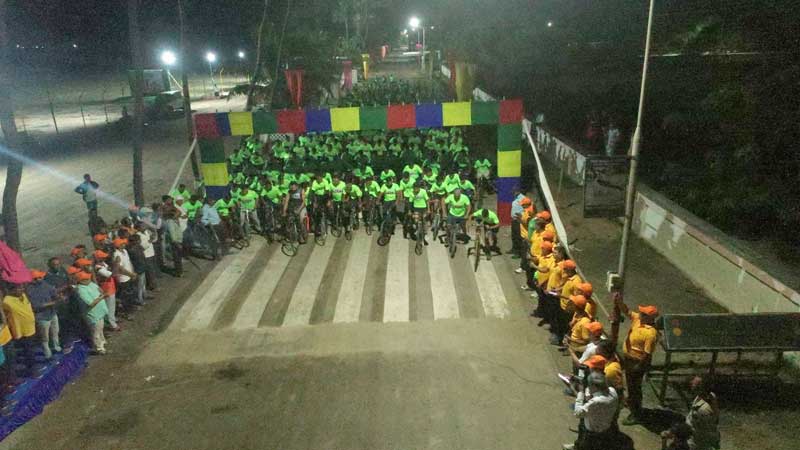 The Cyclothon in Okhamandal was flagged off by Senior citizen of Mithapur. During the event, 141 cyclists competed over a 42 km track for the top spot. The cyclothon witnessed a substantial turnout, witnessing a total of 310 participants, including 137 Tata Chemicals employees. Bhavesh Sumania, claimed victory by completing the race in a duration of 1 hour 28minutes and 04 seconds. Pratap Manek was the first runner up and Dhamendra Ghedia was named the second runner-up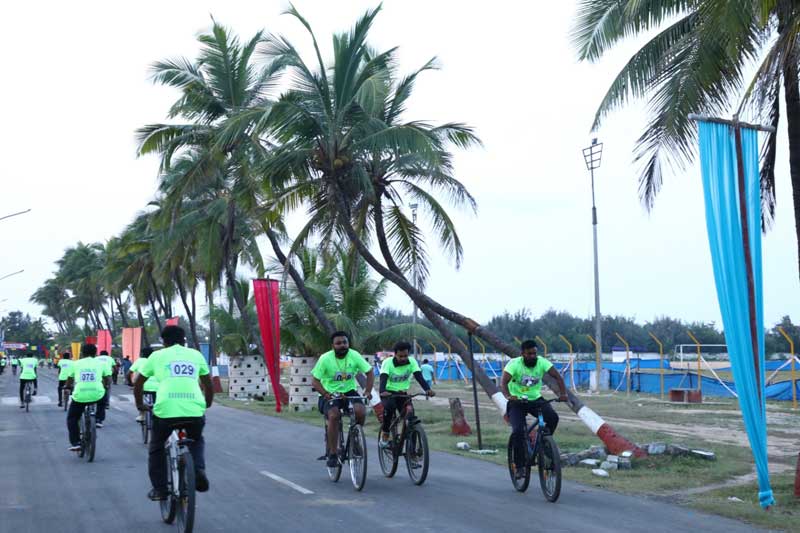 During the event, N. Kamath, Chief Manufacturing Officer, Tata Chemicals Limited said, "Even after years, Shri K S Somashekharan Nair, a former Tata Chemicals employee, is still revered by the local community at Mithapur. He is affectionately remembered for his unwavering commitment and diligence. It is truly heartwarming to observe people gathering to pay homage to him through this cyclothon."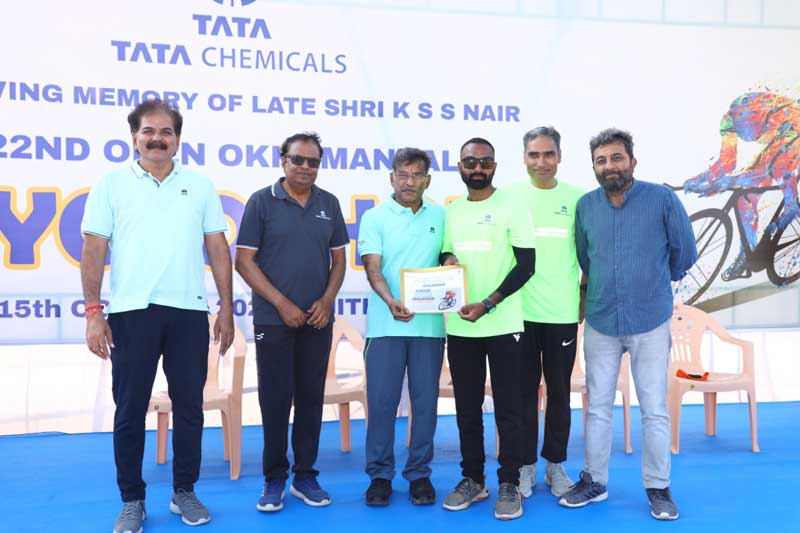 "The other motivation for hosting this event annually is to raise awareness about adopting a healthy lifestyle among the local populace and encouraging them to care for their overall well-being. We are deeply appreciative of the support we have received from the community over the year and this has played a pivotal role in the success of such events", added Kamath.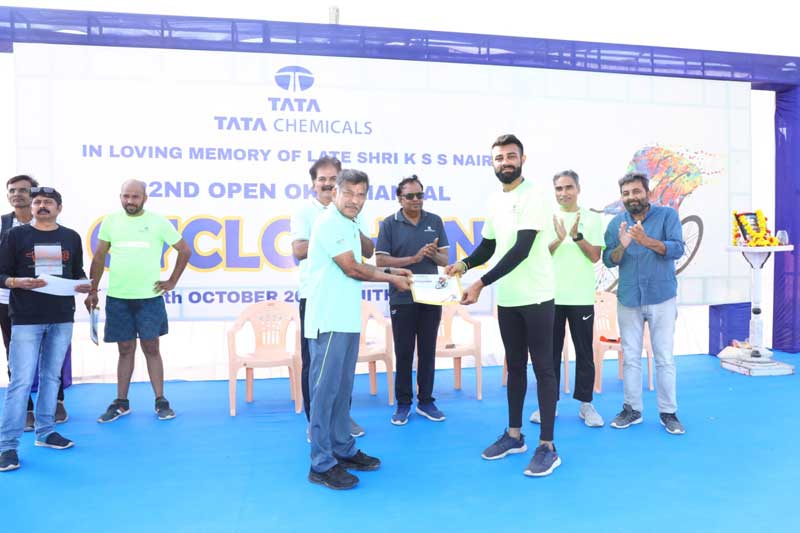 Winner of the cyclothon Bhavesh Sumania said, "It is an honor to participate in the Shri K S Somashekharan Nair Memorial Open Okhamandal Cyclothon. The event is a great way to bring the community together and promote fitness. We are thankful to the team at Tata Chemicals Limited for giving us this opportunity and hosting such events."