Value based modern education develops creative personality: CMD NALCO

25/01/2017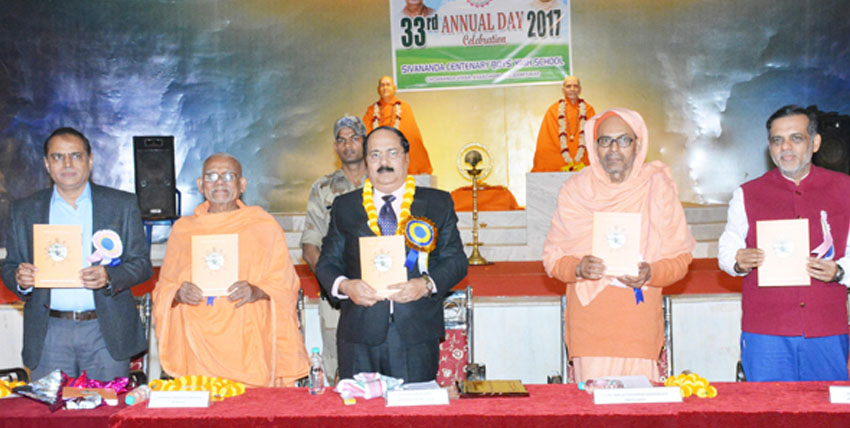 Bhubaneswar, 25/01/2017 : Dr. Tapan Kumar Chand, Chairman-cum- Managing Director of National Aluminium Company Limited (NALCO), as the chief guest graced the 33 rd Annul Day celebration of Bhubaneswar based Sivananda Centenary Boys High School, yesterday.
In his address, Dr. Chand called upon the students to be disciplined, dedicated and determined to achieve their targets in life. Dr. Chand also stressed on adoption of well integrated system of education that can help in developing the moral character of an individual. "As teachers and educators, we must ensure that education is not just a mean to achieve academic pursuit; but a pursuit of moral wisdom. Moreover, it is equally important to be a good student and a good human being also", he added. Experts and educationists appreciated the Nalco Ki Ladli scheme of Nalco under which the Company bears the education expenses of 181 girl students from BPL families.
Among others, Dr. Achyuta Samanta, Founder, KIIT & KISS, Shri Lakhanlal Meena, Regional Director (CBSE), Shri Rajeeb Sekhar Sahoo, Chartered Accountant, Shri P.K. Mishra, IAS (Retd), Swami Sivachidananda Saraswati, Secretary and Swami Nirliptananda Saraswati,President, Managing Committee of Sivananda Centenary Boys High School, were notably present on the occasion.